MPs query gaming tax break loss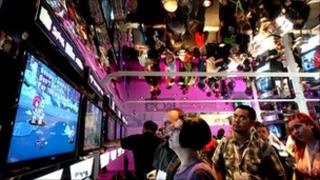 An inquiry is to be launched into the chancellor's decision to scrap the former government's planned tax relief for the computer games industry.
A 20% tax break for the video games sector - which has a key base in Dundee - had been under consideration but the changes were never implemented.
In June, George Osborne announced the tax relief would not go ahead.
The Labour-dominated Scottish affairs committee said it wanted to examine the potential impact of this decision.
The local Labour MP who campaigned for the tax relief, Jim McGovern, sits on the committee.
On Wednesday the Scottish Secretary Michael Moore, giving evidence to the committee, said the tax relief was considered "unsustainable".
Shadow Scotland Secretary Jim Murphy welcomed the inquiry and said scrapping the tax had been a massive blow to Dundee.
He said: "The computer games industry is one of Scotland's great success stories, with world-leading companies in Dundee and Edinburgh.
"To compete with other industry hubs in France and Canada, the government has to offer support."
The proposed tax break could have created 3,000 new jobs and £457m to spend on development, according to KPMG Scotland.
The industry is also estimated to contribute £1bn to the UK's GDP each year.
Dundee has historically had strong links with the gaming industry.