Antiques Roadshow to visit Blair Castle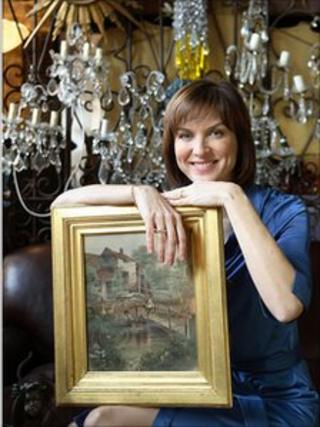 The Antiques Roadshow is to film at Blair Castle in Perthshire, the BBC has announced.
The programme will be broadcast from the castle near the village of Blair Atholl, on Thursday 9 September.
The series editor pledged that every visitor would have the opportunity to see an expert for free advice and valuations, regardless of the turn-out.
People with large items have been asked to send details and photographs to the show beforehand.
The programme said it may be possible to arrange an inspection of the items in advance and organise transportation to the venue.
The Roadshow, which is now in its 33rd series and broadcast on Sunday evenings, is watched by an average of 6.5 million viewers.
Editor Simon Shaw said: "The team are all looking forward to visiting such a splendid venue as Blair Castle.
"It's always exciting to see what will come to light on the day.
"We regularly see between 1,500 and 2,000 visitors on the day. Despite the high turn-out everyone will get to see an expert."