Perthshire wind farm to go ahead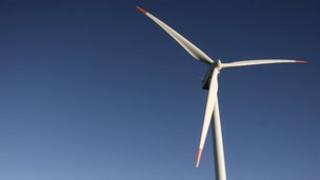 The Scottish government has given the go-ahead for a 14-turbine wind farm in Perthshire.
The environmental charity the John Muir Trust has described the development at Calliachar as a "body blow for the landscape of highland Perthshire".
The charity said the effect of the 300ft turbines would have an "unacceptable impact".
It also highlighted the neighbouring 68-turbine Griffin development and the Beauly-Denny transmission line upgrade.
The John Muir Trust's head of policy Helen McDade said the decision would turn the area around Glen Quaich and Amulree into an industrial landscape.
She said the development could have an adverse affect on tourism as walkers attracted to peaks such as Schiehallion would be able to see the turbines.
She added that the go-ahead only gave greater weight to its Wild Land Campaign, which seeks to provide greater protection for wilderness areas across the UK.
The wind farm was given approval, with several conditions to mitigate visual impact and impact on local wildlife.
A Scottish government spokesman said: "The Reporter found that the landscape impact of the proposal would be acceptable and that it would provide benefits through additional employment and improved recreational access."
An application for another 14-turbine wind farm at Logie Almond near Dunkeld was turned down.