Mystery over empty clifftop campsite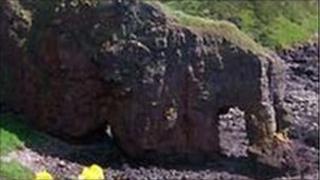 Police are appealing for information after an abandoned campsite was discovered at a clifftop near Montrose.
Two tents have been found at the top of the cliff known as Elephant Rock by a Usan Salmon Fisheries worker.
Tayside police said one contained bedding and had a jacket lying outside. A third tent with a sleeping bag was also found nearby.
Officers said the camp must have been there some time as the grass underneath had died off.
Items found inside the tents were also covered in mildew and mould.
All three were dome tents. One contained a black sleeping bag, one had a pillow inside and the other was found with a pink Playboy duvet and a white fluffy cushion.
Anyone with information about the camp was asked to contact Tayside Police.