Drunk boy, 14, pulled from Dunblane river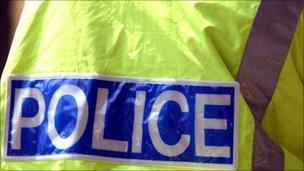 A 14-year-old boy could have died after becoming so drunk that he passed out and fell into a river, according to police.
Central Scotland Police said the boy had been drinking with a friend in the Laighhills Park area of Dunblane on Wednesday when the incident happened.
After passing out through drink, he fell into the River Allan, where a young girl spotted he was in danger.
She ran to get help from a passer-by who helped drag the boy to safety.
The boy's friend was found lying in a nearby skate park in the town.
The force said the pair had been part of a larger group who had run off prior to the alarm being raised at about 1700BST.
Both boys were later taken to Stirling Royal Infirmary.
Insp Brian Sharkey said: "Was it not for the quick thinking and positive actions of the young girl and the ready assistance of the man who had been walking in the area, this incident could well have had fatal consequences."
In a direct appeal he said: "To the so-called friends of the two left behind in the park, they should take a look at themselves and their own actions. They could well have left their friends to die.
"We will thoroughly investigate and take tough action against anyone supplying or knowingly selling alcohol to anyone under 18.
"It is just fortunate that these two boys did not die."
The force has appealed for anyone with information about the incident to contact them.
Related Internet Links
The BBC is not responsible for the content of external sites.