Cononish gold mine application turned down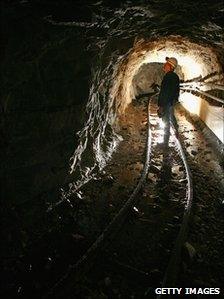 An application to redevelop a gold mine in the Loch Lomond National Park has been turned down.
Scotgold Resources had been hoping to begin working the Cononish Mine, near Tyndrum, which was abandoned in 1997.
They had applied to mine for gold and silver and build a processing plant on the surface, covering 39 hectares.
Dr Mike Cantlay, convener of the National Park Authority, said potential economic benefits could not be balanced against conservation concerns.
He added: "The communities within the National Park are fundamental and this has been an especially difficult application to consider. There were compelling arguments from both sides.
"Our main concern lay with the design, scale and visual impact of the waste management facility which would hold 820,000 tonnes of slurry waste.
"At the end of the day, we could not balance the potential economic benefits against our primary aim to conserve and enhance our natural heritage, one of the original reasons for establishing National Parks in Scotland."
Last week, the director of planning at the Loch Lomond National Park had recommended the application be refused.
Scotgold Resources chief executive Chris Sangster said at the time he was "very disappointed" at the recommendation.
He added: "We spent a lot of time, effort and money with the assistance of the planning authority and other authorities."
Scotgold Resources' parent company is Australian and had invested millions of dollars into the venture.
The site is known as a gold deposit but has never been commercially mined.
Related Internet Links
The BBC is not responsible for the content of external sites.