Police chief announces retirement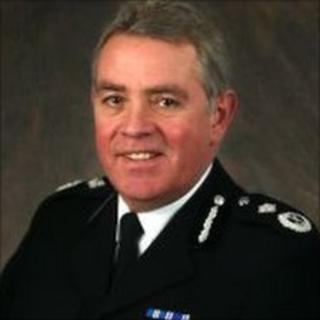 The deputy chief constable of Central Scotland Police has said he will retire in December after 34 years service.
Iain Macleod, 51, was appointed by the force in March 2008 after 32 years at Tayside Police.
He has held several positions with the Association of Chief Police officers in Scotland, including a role leading the policing of wildlife crime.
His retirement comes as the force plans to cut 194 officers to save millions of pounds over the next four years.
DCC Macleod said: "I have thoroughly enjoyed my time in policing and I will leave with great memories having worked with many dedicated people over more than three decades of service.
"I have been fortunate to work in two excellent police forces and have enjoyed carrying out a huge variety of roles."