Consultation over Stirling school closures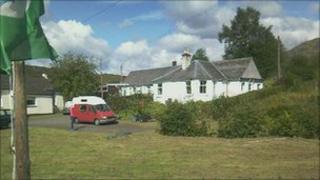 Councillors in Stirling have accepted a recommendation to consider the closure of two primary schools.
The council said there would now be a "formal consultation" over the futures of Inversnaid and Lochearnhead schools.
Inversnaid Primary on Lochlomondside has just two pupils and costs £108,000 a year to run. Lochearnhead school was mothballed in November 2009.
Stirling Council executive will make a final decision on the closures in February 2011.
However, a move to shut the schools could be over-ruled by the Scottish government, as it did when councillors approved the closure of Lochearnhead Primary in 2006.
A council spokeswoman said: "Councillors will formally consult on the proposal to consider the permanent closure of Inversnaid and Lochearnhead schools.
"All comments on this have to go to the head of education by 22 October."
Low school roll
The spokeswoman added that councillors would consider the "best educational experience" for the children.
The schools would shut on 24 June 2011 if the executive decides to go ahead with the closures.
The two pupils at Inversnaid primary, currently the children of the head teacher, would attend the school in Aberfoyle school instead, which is 15 miles (24km) away.
Officials predicted in a report for the council executive that the school roll was unlikely to increase in the forseeable future.
The last children on the roll at Lochearnhead school have been travelling the five miles (8km) to Strathyre Primary School since November.