Clackmannanshire Council plans for 24 new houses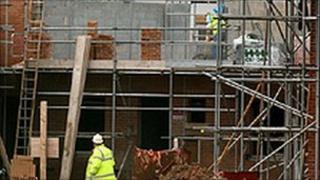 Council houses are to be built in Clackmannanshire for the first time in more than 25 years, it has emerged.
Clackmannanshire Council said the £2.3m project would see 24 new houses constructed in Tullibody and Alva.
The funding includes a contribution of £600,000 from the Scottish government. The last houses built for rent by the council were in the 1970s.
The local authority said the new homes would be "affordable and energy efficient".
Council leader Sam Ovens said: "These new homes are desperately needed and they will just be the first step towards addressing the serious imbalance we face between genuine housing need and the availability of council houses."
He added: "At the same time, our existing 5,000 tenants are relying on us to deliver the Clackmannanshire quality housing standard by 2015 and we cannot do anything that would jeopardise that commitment."
Councillors agreed at a meeting on Thursday to continue the regeneration of the Newmills and Orchard area of Tullibody with the construction of 16 new two-bedroom houses for rent on the site, currently occupied by lock-up garages.
Plans to refurbish 20 currently occupied flats at the Orchard, Tullibody, at an additional cost of £665,000, were also agreed.
Eight homes for older people will also be provided at the current Dalmore Centre in Alva.
There will be four one-bedroom and four two-bedroom houses.
The Dalmore Centre, which is a former infant school, was recently listed by Historic Scotland.