Jail term for paedophile doctor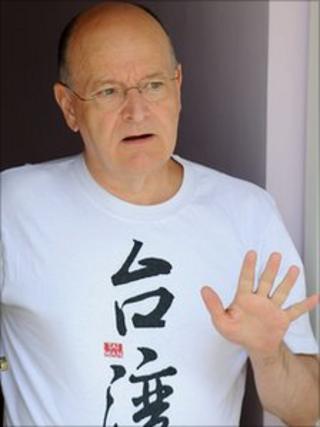 A doctor who tried to lure two young girls into his car because he wanted to have sex with them has been jailed for at least four years.
Leslie Mitchell, 57, approached the girls - aged 10 and 11 - as they were returning home from school.
The casualty doctor, from Falkirk, was also placed under a lifelong restriction order.
At the High Court in Edinburgh, judge Lord Hardie said this meant he may never be released from prison.
Any future decision to release Mitchell would depend on the authorities, who will assess the risk he poses "as time goes by", said the judge.
Lord Hardie ordered that the former Stirling Royal Infirmary emergency medicine specialist should serve a minimum period of four years in jail before he becomes eligible to seek release.
First offender Mitchell had earlier admitted committing a breach of the peace by engaging the children in conversation, seeking their consent to handle their legs and attempting to entice them into a car on 13 January in Carronshore.
He pled guilty to the offence at Falkirk Sheriff Court but was sent to the High Court because of its greater powers of sentence.
Lord Hardie said: "The terms of the charge really don't do justice to what was actually happening in this case.
"It became clear that your clear intention was to ingratiate yourself with these two little girls, ultimately to take them away and have sexual intercourse with them."
The judge said Mitchell had sought out the children after previously coming across them near the school they attended when they were looking for money they had lost.
Previous offences
"About three months after that, you went out looking for them deliberately and you found them. It was not so much what actually happened in this case, but what might have happened," he said.
Mitchell has been suspended from work as a doctor by the General Medical Council and faces disciplinary proceedings.
Lord Hardie told him: "It is clear your professional career, on any view, is over."
The court heard at an earlier hearing Mitchell had admitted to a social worker that he had a long term sexual interest in young girls and revealed previous offending against victims of a similar age in England.
He also disclosed he accessed images of child sexual abuse on the internet and used chatrooms to contact youngsters with a view to grooming them.
Mitchell's solicitor advocate Bill McVicar said: "He has acknowledged a need for help with what he readily perceives as a problem."