Pop star Billy McKenzie's brother dies in fire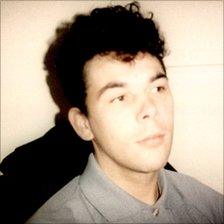 The brother of late Scots music legend Billy MacKenzie has died after being pulled from a burning flat in Dundee.
Police broke into John MacKenzie's flat in Mary Slessor Square at about 0140 BST after heavy smoke was spotted coming from the windows.
The 46-year-old - whose sibling was the singer with cult band Associates - was found unconscious in the first-floor apartment by firefighters.
He was taken to Ninewells Hospital but died later.
Police said there were no apparent suspicious circumstances.
Neighbours had attempted to break in to rescue Mr MacKenzie, but were unable to save him. A 21-year-old man was also treated at the scene for smoke inhalation.
Mr MacKenzie's death comes 13 years after his brother took his own life at the age of 39.
Billy MacKenzie - famed during his career for his operatic voice and theatrical antics - took an overdose of anti-depressants and painkillers in the garden shed of his father's house in Auchterhouse, Dundee, in January 1997.
His band Associates was formed with guitarist Alan Rankine in Dundee in 1979 and had a top 10 hit single in 1982 with Party Fears Two.
In the same year, their record Sulk made it to number 10 in the album charts.
John MacKenzie's family said in a statement they were deeply saddened by the sudden death of a "beloved father, brother and uncle".
The statement added: "John was a vibrant and charismatic person who will be greatly missed by the many family and friends he leaves behind.
"We would greatly appreciate to be left to deal with our grief in private at this very difficult time."
A spokesman for Tayside Fire and Rescue said: "We arrived five minutes after the alarm was raised, and it became apparent that somebody was inside the flat.
"Two teams with breathing apparatus went into the building. The first team located the casualty in the living room area.
"He was given first aid until the ambulance arrived moments later. He was taken to Ninewells Hospital where he was pronounced dead."
The spokesman said the fire appeared to have started in the bedroom.
Related Internet Links
The BBC is not responsible for the content of external sites.