Jobs boost for Dundee video games sector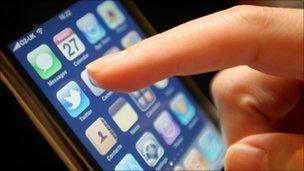 Dundee's video games industry is being boosted with the creation of 150 jobs, the first minister has announced.
Outplay Entertainment - which specialises in mobile and social media games - said it was setting up its base in the city.
The company was founded last year by brothers Douglas and Richard Hare.
The city's digital economy was recently shaken by the collapse of Realtime Worlds, one of the UK's leading video games developers.
More than 150 were made redundant in Dundee when the firm, founded by Lemmings and Grand Theft Auto creator Dave Jones, went into administration.
And a study in September by the video games trade association Tiga claimed Scotland had lost almost a fifth of all jobs in the computer games industry so far this year.
Outplay plans to produce games for use on smart phones, social networks and other internet platforms.
The company, backed by Pentech Ventures and the Scottish Investment Bank's co-investment fund, said it was already developing games for Facebook and Apple products like the iPhone and iPad.
The Hare brothers have moved back to Scotland from California where they founded The Collective studio in 1997, which specialised in developing games for big franchise titles such as Star Wars and Indiana Jones.
But Douglas Hare said Outplay had been founded to tap into the "rapidly expanding" audience for mobile gaming.
He told the BBC Scotland News website: "We were working with 850 people in 11 studios across three continents.
"As much as we loved that experience and really enjoyed what we were doing, we really wanted to do something else - be as lean as possible and managing it with a few people," he said.
"We are making games that can reach a billion people, but costs are a lot smaller than they were. It's an extraordinary time for games development."
Mr Hare said they had chosen Dundee because of the "density" of video games talent, but added his voice to those calling for tax relief for the video games industry - a measure cancelled by the UK government in June.
"When you look at the locations that have gone down that path, there seems to be a vibrant industry around them," he added.
First Minister Alex Salmond said that Outplay Entertainment's decision to set up its headquarters in Dundee reinforced Scotland's reputation as an attractive location for the video games market.
"Over the last decade the games industry has evolved into one of the largest grossing entertainment industries in the world and Scotland has demonstrated that it has the talent, infrastructure and skills to deliver success in this fast growing sector," he said.
"The growth of social media and mobile technology present enormous opportunities to our creative industries and Outplay aims to capitalise on this through their online products."
Related Internet Links
The BBC is not responsible for the content of external sites.