Web complaints force Perthshire parking crackdown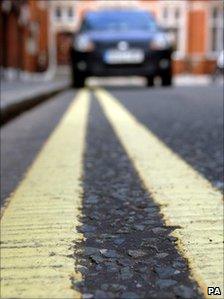 Perthshire residents persuaded police to crack down on inconsiderate parking after so many complained about the issue using a new online feedback tool.
Complaints were raised on website MyPolice about parking in Crieff, Perth, Comrie and Milnathort.
Officers at Tayside Police said they would work with Perth and Kinross Council on the issue after reading the comments posted on the site.
The force is mid-way through a pilot of the feedback service.
MyPolice, founded last year by Glasgow-based Lauren Currie and Sarah Drummond, allows people to comment on local policing and discuss issues.
Tayside Police is the first force in the UK to use the tool.
Sgt Amanda Nicolson said: "The issue of inconsiderate parking ... can have a significant impact on those with disabilities, parents using pushchairs and just be a general nuisance to pedestrians.
"MyPolice has helped highlight this problem to us and as a result we are working together with Perth and Kinross local authority to proactively tackle the issue."
The issue was first raised by an anonymous user of the website, who posted: "I would love to see pavement parking given the attention it sorely deserves, particularly as it IS illegal to drive on or cause an obstruction on a public footway.
"Sadly, this practice can been seen almost everywhere and deprives pedestrians their rightful, unhindered and safe access of many a walkway."
Tayside Police said drivers faced three penalty points and a £60 fine - or even having their car towed away - if they blocked pavements or parked in a dangerous position.
Sgt Nicolson added: "Should a vehicle be left parked on a pavement, leaving less room than is required for a pram or wheelchair to pass, the police should be contacted to resolve the matter."
MyPolice director Miss Currie said the pilot in Tayside was "exceeding expectations".
"This initiative proves Tayside Police are listening to the citizens and are willing to make service changes to make positive change happen," she said.
Related Internet Links
The BBC is not responsible for the content of external sites.