Ninewells treats second flesh-eating bug patient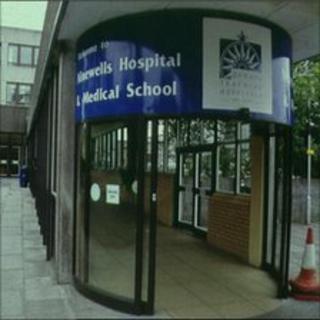 The second patient this year with the flesh eating bug necrotising fasciitis has been admitted to Ninewells Hospital in Dundee.
A woman in her 60s was treated at the hospital for the potentially fatal infection at the end of January.
It was the first case of the bug to be reported in Scotland this year.
No details about the latest patient are being made public, but NHS Tayside said there was no link between the two cases.
An outbreak of necrotising fasciitis in the early 1990s claimed several lives in central Scotland.
But health officials have said the recent two cases at Ninewells Hospital should not be cause for concern.
NHS Tayside Consultant Physician Professor Dilip Nathwani said: "Necrotising fasciitis is thankfully a rare illness.
"Whereas 50% of cases can occur in healthy people, the other cases occur in older patients with diabetes, obesity or vascular disease. Injecting drug users are another risk group.
"The current cases reported within Tayside do not reflect an outbreak, but rather are sporadic cases and should not cause undue concern."