Stirling University staff set strike date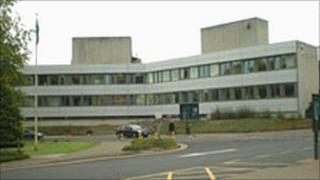 Staff belonging to the University and College Union (UCU) at Stirling University have said they will go on strike next week in a row over cuts.
The union said the action would be staged on Tuesday 26 April in protest at job losses at the university.
The strike comes after 64% of union members at the university voted in favour of strike action.
It follows an announcement by employers that 17 staff would be made compulsorily redundant.
Those affected are currently based at the university's Institute of Aquaculture.
'Notify students'
UCU Scottish official Mary Senior said: "Tuesday's strike should act as wake-up call to the university.
"Their argument for making these cuts simply doesn't add up and will deprive the Scottish fish farming industry of a vitally important institute.
"The university has failed to properly consult with us over its plans and risks doing lasting damage to the institution's academic reputation."
A Stirling University spokesman said they had been formally notified of the strike.
He added: "The university has a commitment to provide services for its students and other clients and will remain open and, as far as practicable, fully operational on Tuesday.
"All our staff have been requested to work normally and thereby ensure that classes are held as scheduled.
"Heads of School, as far as is reasonably practicable, will notify students in good time which classes will and will not run on the day of action."