Philip Long named new director of Dundee V&A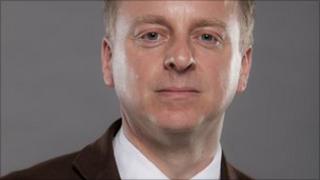 The senior curator of the Scottish National Gallery of Modern Art in Edinburgh has been named as the new director of the planned V&A at Dundee.
Philip Long will lead the £45m artistic project to establish an outpost of London's Victoria & Albert museum on the banks of the River Tay.
The museum, to be sited at Craig Harbour, is due to open in 2014.
Mr Long's appointment follows that of Japanese architect Kengo Kuma, who has been chosen to design the new building.
Mr Long said: "It is an honour to have been appointed to lead the V&A at Dundee to reality.
"The design for the new museum is superb, and the idea for the project is inspirational.
"V&A at Dundee will be international in ambition, and will rightly celebrate the vital part Scotland has played in design history, as well as being a focus for design-led innovation and opportunity in our country."
The V&A at Dundee is being built in collaboration with the Victoria and Albert Museum in London.
Local partners in the project include the University of Dundee, the University of Abertay, Dundee City Council and Scottish Enterprise.