Man got prison term to smuggle drugs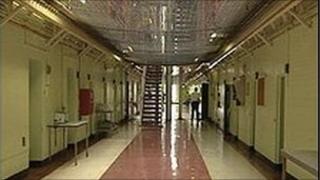 A man who intentionally got himself sent to prison in order to smuggle in thousands of pounds worth of heroin has been jailed.
Thomas Smith, 34, from Dundee, hid the drugs internally and then deliberately got himself arrested for a petty shoplifting offence.
He was sent to Perth Prison in February, where a cell search later revealed £13,000 worth of heroin.
Sheriff Robert McCreadie jailed Smith for four years at Perth Sheriff Court.
The court heard the accused, who was also a heroin addict, had run up debts and had agreed to smuggle the drugs as a pay-off.
However after arriving in prison, a cell search by prison officers uncovered two packages of heroin with a potential street value of £2,660.
The potential prison value was said to be about five times higher at £13,300.
Sheriff McCreadie told him: "The prevalence of drug trafficking in prison is notorious and courts must do what they can to prevent it.
"This is a most serious offence involving heroin in prison with a value of £13,000.
"You have an appalling record for criminal behaviour."
Smith was jailed for four years after admitting being concerned in the supply of heroin at Perth Prison on 25 February this year.