Pair deny Dundee Rottweiler attack charges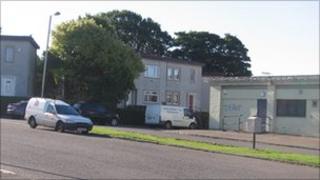 Two people have appeared in court over a Rottweiler attack which left a 10-year-old girl severely injured.
Sarah Kerr and Derek Adam are accused of a string of charges in connection with the incident in Dundee, which is alleged to have left the girl permanently disfigured.
It is also alleged that two of the dogs were the subject of a court order at the time of the attack.
Ms Kerr, 34, and Mr Adam, 38, both deny all charges.
The pair appeared for a brief pre-trial hearing at Dundee Sheriff Court - their first public court appearance since the alleged attack on 29 August 2010.
Ms Kerr, whose address was given as care of a firm of solicitors in Dundee, is alleged to have been in charge of the three Rottweilers - named Big Boy or Fat Boy, Pretty Girl and Rocky - at the time of the attack.
Control order
It is alleged that the dogs attacked another dog - before repeatedly biting and mauling the girl to her severe injury, impairment and permanent disfigurement in the city's Dryburgh Street.
Mr Adam, from Dundee, denies being the owner of the dog that attacked the girl.
He further denies failing to comply with an order made at Dundee's Justice of the Peace court on 3 March 2010 to keep two of the dogs under proper control.
Both entered pleas of not guilty to the charges, and will stand trial in August.
Sheriff Elizabeth Munro continued the case for one week for the Crown to ensure that witnesses have been cited to attend the trial.