Abertay University gives pupils 'pulling power' lessons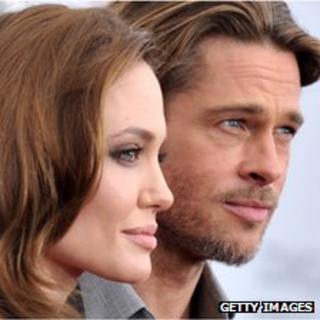 School children are to receive lessons in the science of attraction in a series of lectures given by a Scottish university.
The high school pupils will learn about the "pulling power" of colourful tails and faces in the animal kingdom.
And another lecture will deal with the role of body odour in attracting the opposite sex.
The four talks will be given by members of the psychology department at Abertay University in Dundee.
Dr Clare Cunningham, who is delivering a lecture on "animal attraction", said: "For humans, the face is very important when judging attractiveness and while this can also be true in the animal kingdom, faces are only part of the story.
"In many species colour and size plays a vital role in determining how desirable a potential mate is - 'pulling power' comes in the form of bright red faces, blue bums and big tails."
Other lectures in the "Hot or not?" series include "Is beauty really skin deep?", "Love in the nose" and "Wanted: nice personality and GSOH?".
The S3 - S6 pupils attending the annual Abertay Psychology Christmas lectures are from Grove Academy in Dundee, Websters High School in Kirriemuir and Perth High School.
Another academic taking part in the series, Dr Fhionna Moore, said finding out what made a person attractive was not as easy as many people assumed.
"Most of us can pick out an attractive person but answering what it is that makes that person appealing is not always easy to put your finger on - and there are a number of factors that one would not consciously think about," said Dr Moore, who is giving the lecture whether beauty is just skin deep.
"For example, we know from research that the human face holds clues to health and behaviour and that we use these cues to judge attractiveness, often without realising it.
"Scent in the way of pheromones might also play a role."
The series begins on Wednesday in the university's main lecture theatre.