Abertay University video games prizes up for grabs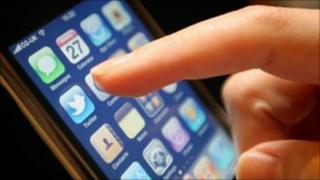 Video games developers could win £25,000 in a competition run by Abertay University in Dundee.
Four prizes are on offer in the Tiga games contest - part of the university's £5m prototype fund launched in July 2010.
As well as the cash prize, the winning companies are offered support from established games developers.
The fund is designed to help start-ups or smaller firms that need a boost to produce new prototypes.
Previous winners of the contest - run with the computer games industry association Tiga - include Dundee-based Proper Games.
The four prizes will be chosen from three categories: games on the move, games in the home and social web gaming. Two winners will be picked from the social category.
'Strong interest'
One of two established games studios - Antix Labs or Turbulenz - will help the winners build their prototypes.
Paul Durrant, Abertay's business development director, said: "Getting funding for exciting new projects can be difficult, so we'd strongly encourage developers to apply for this exciting opportunity.
"As well as receiving £25,000, working with Tiga, Turbulenz and Antix for mentoring and support is a great opportunity for any company. We've seen strong interest so far in this contest, so are expecting some innovative responses to the challenges.
"The Abertay University prototype fund is all about creating these new opportunities, and we look forward to funding more fantastic game ideas with strong business potential."
The university said applications must be received by 12:00 on 26 January