Scottish Game Fair at Scone Palace cancelled after flooding at site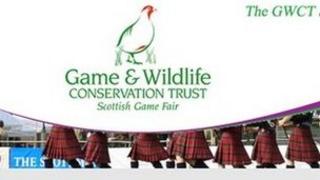 The Scottish Game fair at Scone Palace in Perthshire has been cancelled after extensive flooding to the site.
Almost 40,000 people were expected to attend the event which had been due to take place on Saturday and Sunday.
Organisers said heavy rain had resulted in the car parks being extremely waterlogged, with very limited accessibility.
They apologised for the inconvenience caused but said they had to consider the safety of the public.
A statement on the Scottish Game Fair website said: "Due to the continuing extremely inclement weather, the organisers of the Scottish Game Fair, at Scone Palace, have reluctantly had to cancel the event.
"The Game Fair organisers wish to apologise for the enormous inconvenience this cancellation has caused."