Three men jailed over fatal street fight in Dundee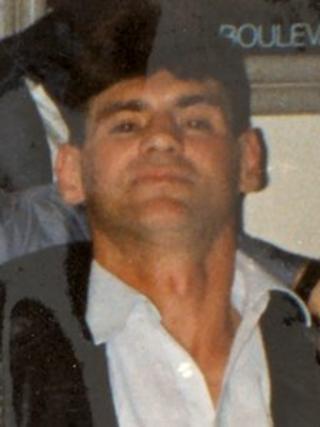 Three men who took part in a fatal street fight in Dundee have been jailed.
John Cassidy, 31, who admitted culpable homicide, was given seven years for his part in the brawl in which 55-year-old Alexander McLennan was fatally stabbed.
Ross Ramsay, 30, and Steven Batchelor, 31, had admitted seriously assaulting Mr McLennan on 7 January.
At the High Court in Edinburgh, Ramsay was sentenced to 45 months and Batchelor was jailed for 40 months.
The court had heard how Mr McLennan was stabbed through the heart with his own knife during the fight on the city's Kingsway in January.
Lord Bracadale told Cassidy: "Even accepting that Mr McLennan produced the knife first, you disarmed him and went on to stab him twice.
"One of the blows was to the heart, causing him fatal injury."
Reduced charges
Cassidy, Ramsay and Batchelor had been accused of murdering Mr McLennan in Dundee, but their guilty pleas to reduced charges were accepted.
Advocate depute Douglas Fairley, prosecuting, said: "The origin of the offences appeared to lie in an ongoing dispute between the three accused on the one hand and members of the deceased's family, including the deceased, on the other."
The court heard that the two sides had met days before the killing to try to solve their differences, but the meeting ended in blows.
Mr Fairley described how trouble began on the afternoon of Saturday 7 January when a niece of Mr McLennan began shouting and swearing at Batchelor about previous incidents.
Later Batchelor met up with Ramsay and Cassidy at Ramsay's home before heading to nearby Kingsway East, where a fight involving Mr McLennan took place.
Mr Fairley said: "It is very difficult to piece together what happened next as those eye witnesses who saw the relevant incident did so only fleetingly and from different angles."
The prosecutor said at some stage a knife appeared and the Crown could not refute Cassidy's claim that it was Mr McLennan who produced the weapon.
No knife was found and the only scientific evidence was blood on Ramsay's trainers, which matched Mr McLennan's DNA.
Sentencing the three, Lord Bracadale said he accepted there had been a background of ill-feeling and violence.
But he said the three men had left a house to confront Mr McLennan, who was a significantly older.