Dundee Council to take action over derelict buildings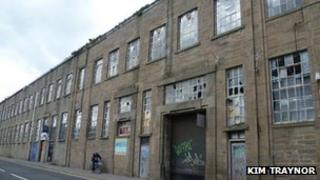 Dundee City Council has set up a task force to crack down on problems with derelict buildings.
The authority said it would use powers to force landlords to keep their properties in good order.
The council said it could make compulsory purchase orders for dangerous buildings, in extreme cases.
Dundee residents have become increasingly concerned about derelict sites around the city, said the local authority.
Will Dawson, convener of Dundee City Council's city development committee said: "We are investing millions of pounds in the built environment of Dundee and it would be a shame if some of the buildings in private hands dragged that down.
"It is unfortunate that, while the problem is not widespread, it is high profile, as some of these derelict properties are large or occupy prominent sites.
"Owners or developers may not have the money to carry through their plans in the current difficult financial climate, but that is not an excuse for leaving their properties to fall into a derelict or dangerous state."
The task force, chaired by the council's city development director, Mike Galloway, will meet regularly.