Jenny Methven murder trial hears closing speeches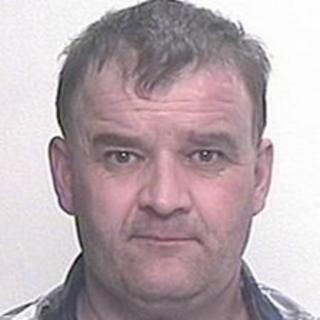 Closing speeches have been heard in the trial of a man accused of murdering an 80-year-old Perthshire woman.
William Kean, 46, denies killing Jenny Methven at her Forteviot cottage on 20 February this year.
Alex Prentice QC, prosecuting, asked the jury to find Mr Kean guilty.
He reminded the jury that Mr Kean had told the court that he had not phoned for help after finding Mrs Methven badly injured.
Mr Prentice said: "Was murder committed, was Jenny Methven murdered? I suggest the answer to that would be unanimously, yes.
"Mrs Methven was beaten round the head with a blunt instrument. The back of her skull is fractured and pieces of bone entered her brain and she died."
Reasonable action
He added that even if the jury believed Mr Kean's account of why he failed to seek assistance for the pensioner, it was not how "a reasonable person, an innocent person" would act.
Mr Prentice said that Kean's DNA was found on Mrs Methven's wrist and a fingerprint in blood was found on the wall phone beside her body.
He told the that Mr Kean's mobile phone put him in the vicinity of her cottage on the morning of 20 February and his car was caught on CCTV heading in that direction.
The prosecution told the jury that the case was a circumstantial one, and that there would be loose ends and unexplained things which could not be resolved.
However, he said that Mr Kean's suggestion that Mrs Methven had been killed by Glasgow gangsters and her son David knew who had done it, but would not tell the police as "utter fantasy".
In its submission, the defence said the prosecution could not come up with any possible explanation as to why the crime was committed.
CSI generation
Brian McConnachie QC told the jury: "When you consider the evidence the one thing you will be repeatedly asking is - why?"
He said: "The Crown in this case are relying on the CSI generation. They are looking to show you the fingerprint, the DNA and the blood. That's the golden ticket, that the crime is solved.
"This is not a whodunnit or a murder mystery."
Mr McConnachie told the jury the forensic evidence proved that Mr Kean was there but commonsense and logic showed it wasn't him who killed her.
Mr Kean denies murder and has lodged a special defence incriminating Mrs Methven's son, David.
Lord Glennie said he would give his charge on Monday morning.