Perth and Kinross Council to approve broadband plans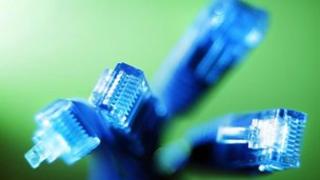 A local authority is set to approve plans which would give everyone in the area access to a broadband speed of at least 20mbps.
The Perth and Kinross Broadband Plan will go before the enterprise and infrastructure committee on Wednesday.
Rolling out the high speed service is expected to cost £31.2m.
The council expects at least 25% of the funding to come from the private sector, with the rest being provided by the UK and Scottish governments.
The plan aims to give everyone in Perth and Kinross the best possible access to broadband where there is currently poor or no access, and provide access to a service of at least 20mbps by 2020.
The authority said access to a quality broadband service was an issue for many small businesses in Perth and Kinross, especially in rural areas.
Part of the plan involves bidding for funding to make Perth one of the "super-connected cities" which were first announced in Chancellor George Osborne's autumn statement.
The UK government said it would provide founding for 10 urban areas to upgrade their networks to 100Mbps.
'Patchy' access
The council believes super-connected city status would help Perth attract inward investment.
The enterprise and infrastructure committee's vice convener, Councillor Joe Giacopazzi, said: "Perth and Kinross is predominantly rural, and so access to high speed broadband is patchy at the moment.
"Access to high speed broadband is very important to the economy of Perth and Kinross. It will improve the competitiveness of local businesses and help us attract new companies into the area.
"This plan will require substantial investment, but it is hugely important to the future of our area."