Tayside Police find bone in search for Adam Alexander body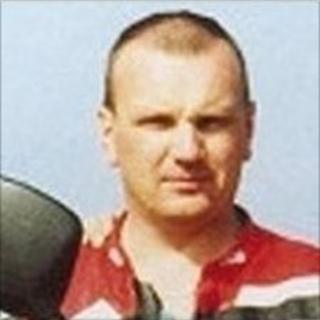 Police searching for the remains of a Perthshire man killed in 1999 have unearthed what is believed to be a piece of human bone.
The discovery of what is understood to be part of a left fibula was made in a field at Muiredge Farm, near Errol.
It was found during the latest search for the body of Adam Alexander. Thomas Pryde was jailed for 10 years for culpable homicide in 2010.
Mr Alexander's mother visited the scene and the road has been closed overnight.
The area has been cordoned off and a forensic recovery will be undertaken on Wednesday.
Pryde said he attacked the 46-year-old lorry driver with a metal pole, after a row in 1999.