Perth university call issued by local MP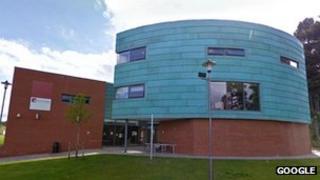 A Perthshire MP has called for Scotland's newest city to have its own university.
Pete Wishart, whose constituency includes Perth, has suggested that Perth College would be an ideal candidate for university status.
The college already offers degree level courses as part of its membership of the University of the Highlands and Islands.
Mr Wishart said Perth was ideally suited to be a university city.
The MP's call comes ahead of Perth College's graduation ceremony at Perth Concert Hall on Friday.
Growing institution
Mr Wishart said he would like to see the college evolve.
The MP said: "Perth's position within the University of the Highlands and Islands has seen Perth College continue to develop and grow.
"Perth College now offers a full range of qualifications from HNCs, to degrees to PhDs and has developed a real niche in aircraft engineering and music courses.
"Perhaps now it is time to start thinking about the next stage of the college's development."
He said a stand-alone university in Perth would be of great benefit to the city.
Economic benefit
Mr Wishart added: "Now is the time to think big about how we take our city institutions forward and Perth is now ideally suited to be a university city and would make an ideal university campus.
"Having a dedicated university would be great for the local economy with the economic activity that universities bring.
"It would also signal Perth's ambition to be at the top table of the UK's cities."
Despite Mr Wihsart's enthusiasm for Perth College to become a university, the institution itself seemed happy with the current arrangement.
A Perth College UHI spokesperson said: "Perth College UHI is already a university as part of the University of the Highlands and Islands.
"This partnership with 12 other colleges and internationally renowned research centres gives us a unique opportunity to make it easier for people to access quality further and higher education in Perth, and reach out nationally and internationally."
Perth College was established in 1961 and currently provides courses for about 7,000 students.