Warning over 'dangerous' Arbroath cyclists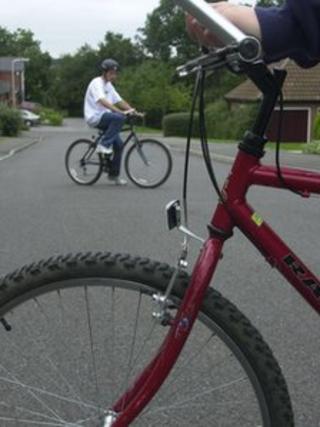 Police in an Angus town are calling on young cyclists to brush up on their highway code.
Officers in Arbroath said they have received an increase in reports of what they termed "inconsiderate, erratic and ultimately dangerous behaviour" among bike riders.
Tayside Police warned in some cases the standard of cycling put the cyclist and other road users at serious risk.
The force urged young cyclists and parents to make road safety a priority.
Officers also criticised the number of bike users witnessed without appropriate personal protective equipment, proper lights or reflectors fitted to their bicycles.
They said it was particularly dangerous given the increase in darkness as the end of British Summer Time approaches.
The force warned it was a legal requirement that bikes be fitted with a red rear reflector and amber pedal reflectors, and at night cyclists are required to use a white front and red rear light.