Disease risk for Tayside officer over spitting incident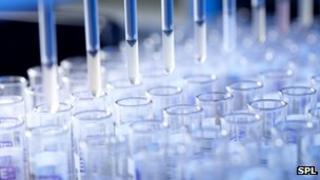 A Tayside police officer is waiting to find out if she has caught hepatitis or HIV after a thug spat blood into her mouth, a court has heard.
Jamie Stewart then told the officer, who has not been named: "I've got hepatitis - good luck with that."
At Arbroath Sheriff Court he pleaded guilty on indictment to charges of assault and breach of the peace, committed on 14 August.
Sheriff Peter Paterson deferred sentence until next month.
Stewart was arrested by the female officer after a disturbance in Arbroath.
Bloody spit
Officers had removed Stewart, who had blood around his mouth, from the address when he began to struggle as another woman tried to free him.
Arbroath Sheriff Court heard that Stewart then, with blood in his mouth, spat in the woman officer's face.
Fiscal depute Arlene Shaw told the court: "He was taken in a police van to force HQ in Dundee. On arrival it was decided he should be taken to a holding cell.
"The PC who was assaulted by him escorted him there. En route he stated 'I've got hepatitis you bitch - good luck with that.'
"The accused initially refused police access to his medical records but after consulting with his solicitor, gave permission."
Awaiting results
Ms Shaw told the court there was no record of Stewart having any infectious diseases but that he was an intravenous user of heroin in the past.
She added: "The PC who was assaulted attended Ninewells Hospital where blood was taken for testing.
"As of 11 October the PC still does not have an answer as to whether or not she has been infected by Hepatitis A, C or E or HIV."
Sheriff Peter Paterson deferred sentence until next month for background reports.
He said: "I'm going to defer sentence for reports and to get a medical update on the officer.
"I'm refusing your application for bail. You should be under no illusion that uppermost in my mind is a custodial sentence."