First e-books borrowed from Perth and Kinross libraries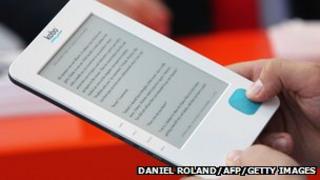 The first books have been downloaded from Perth & Kinross Libraries' new e-book service.
Library members are now able to download a wide range of titles to read on tablets, smartphones, laptops, PCs or e-readers.
The service has been introduced in response to demand from members of the public.
The e-books are being funded by the Crockart Foundation, a trust set up to benefit local people through libraries.
Borrowers will be able to access the service from the Libraries and Information Services webpage.
E-reading popularity
The council's Lifelong Learning Convener, Cllr Bob Band, said he expected the e-books to prove very popular.
He said: "E-reading has taken off hugely in recent years, and e-book lending will enhance our libraries service offer by adding value for our customers.
"This is the kind of modern service that our library customers expect us to be providing. All existing and new members of our libraries will be able to use the new e-book service.
"There will be no charges for overdue books. Once your borrowing time is up the book will simply disappear from your device, so you don't have to remember to take your library books back.
The e-book lending service will initially be made available for two years as a pilot project, after which time it will be evaluated.