Traffic police in Falkirk to continue road 'cruises'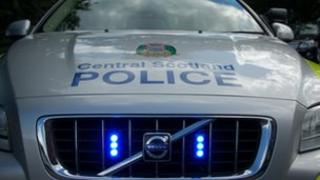 Police in Falkirk have said crackdowns targeting drivers will continue after over 19 offences were detected in a single night.
The 'Falkirk Cruise', on 1 November, saw three people given £60 penalties for offences including no MOT, no number plate and illegal window tints.
Officers also found a driver with no road tax and 11 people were ordered to have defects in their cars repaired.
Another two motorists received an ASBO for their driving behaviour.
Sgt Roddy MacMillan, of the Road Policing Unit's Road Crime Team, said: "The two were driving in such a manner that they clearly distressed members of the public.
"Their driving manner fell below what is expected of a competent and careful driver, one of them had only passed his test within the previous six months.
"By issuing the ASBO to both of them it is a combination of education and enforcement. The drivers will be very clear on the fact that if they re-offend within a year they will have their vehicle, or any other which they are driving, seized. This acts as a very effective deterrent."
Cruises continue
As well as the 11 people given time to repair the faults in their vehicles, a 34-year-old man was reported to the Procurator Fiscal for serious defects including lighting faults and a tyre which was so badly worn that the cord was exposed.
Sgt MacMillan said: "We will continue to police future Cruises to ensure that the law is adhered to and that the safety of other road users is not compromised by unroadworthy vehicles.
In additional to the traffic offences detected, a 23-year-old passenger was also reported under the Misuse of Drugs Act.
Sgt MacMillan added: "There is an emerging profile of young drivers and their passengers using drugs and being involved in serious or fatal collisions.
"This is a primary focus for the Road Crime Team and there will not be any second chances for anybody caught."