NHS Tayside reopens wards in Dundee and Perth closed by bug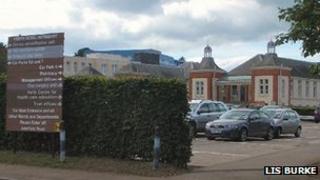 NHS Tayside has confirmed two wards closed to new admissions at hospitals in Dundee and Perth have been reopened.
Ward 5 at the Royal Victoria Hospital (RVH) in Dundee and Ward 6 at Perth Royal Infirmary (PRI) had been closed due to several cases of norovirus.
The health board said the closures had been made as a precautionary measure.
It is understood closures remain in place at one ward at the RVH, another at Dundee's Ninewells hospital and at the Medical unit at Arbroath.
Norovirus, more commonly known as the winter vomiting bug, causes vomiting, stomach cramps, fever and diarrhoea, and is easily spread from person to person.
NHS Tayside is still urging people who may be feeling unwell or experiencing vomiting and diarrhoea not to visit their friends and family members who are in hospital.