Montrose man caught with indecent images of children at Glasgow Airport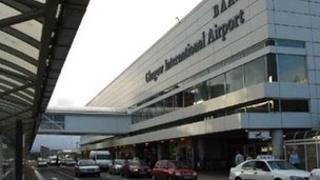 A Montrose man has been sentenced to community service after being caught with DVDs containing indecent images of children at Glasgow Airport.
Bruce Burgess, 65, was stopped by Border Force officers at the airport on 23 January last year, after arriving on a flight from Dubai.
He pled guilty to possessing the images at Paisley Sheriff Court.
Burgess was sentenced to 220 hours unpaid work and has been placed on the sex offenders register for 15 months.
When officers at Glasgow Airport searched his baggage, Burgess said he was returning home after a holiday in Thailand with a friend.
Frontline protection
Staff found DVDs containing indecent images of children involved in sexual activity, which were assessed as being in the two most serious categories.
He was charged with possessing images contrary to S52A of The Civic Government Act 1982.
John McGowan from Border Force in Scotland said: "Border Force officers play an important frontline role in protecting the Scottish public, working hard to ensure this type of shocking material is not brought into the country.
"We take possession of these types of images very seriously, and as this case shows, we will work to ensure that those involved in this appalling trade are stopped and brought to justice."