Alloa private soldier sues his employers for £1.7m over a slipped disk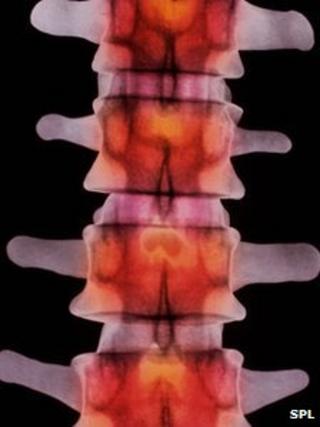 An Alloa soldier of fortune who slipped a disk giving a "barrel-chested" colleague a fireman's lift while working in Iraq is suing his employers.
Former soldier and private bodyguard Joseph Davidson, 41, is seeking £1.7m in damages from AEGIS Defence Services.
The High Court in London was told Mr Davidson had to train in full kit while carrying a colleague and equipment weighing 350lbs.
His lawyers said the exercise was "obviously negligent".
Mr Davidson, from Tullibody, Alloa, was working for AEGIS Defence Services (BVI) Ltd and AEGIS Defence Services Ltd as a bodyguard for US Army engineers in Basra when he was injured in November 2007.
Occupational hazard
The former soldier, who served for 12 years in the British Army, told Judge Nigel Wilkinson QC that he had expected to encounter hazards when he signed up to serve in Iraq - but from "terrorists or militants" in the field, not on the training ground.
Farah Mauladad, for the two companies, put to Mr Davidson that hazards such as suffering a back injury were part and parcel of the dangerous job he was contracted to carry out.
Mr Davidson said he was "pressed to enrol" on the medical course during which he suffered his injury and added that the course seemed rushed.
"I got the impression that the course had been set up rather hastily and that the leader of the course was not in complete control," he said.
"He told us the course was 'very lastminute.com'."
Mr Davidson told the judge that the other soldiers on the course "did not want to pair up" with the "barrel-chested and muscular" man he had to carry because he was the "widest" member of the group and "the heaviest student on the course", weighing in at 220lb.
Back twinge
He added that his own body armour, rifle and other equipment, plus those of his colleague, brought the total weight he was asked to carry up to 350lbs.
Mr Davidson said he "felt a twinge in my lower back" under the strain and suffered a back injury that ended his career as a man of action.
Miss Mauladad told the judge that an orthopaedic surgeon had reported in 2008 that Mr Davidson was "fit to go to work".
Judge Wilkinson replied: "The claim is not that he was fit for work but that he is not fit to do the work he used to do, that was very well paid and required a much stronger back than he now has.
"This was a strong, fit soldier going through a training routine. It was not obviously negligent.
"You are an ex-para, somebody who knows how to look after himself."
Judge Wilkinson reserved his decision on the case until a later date.