Dundee University professor honoured by Anita Borg Institute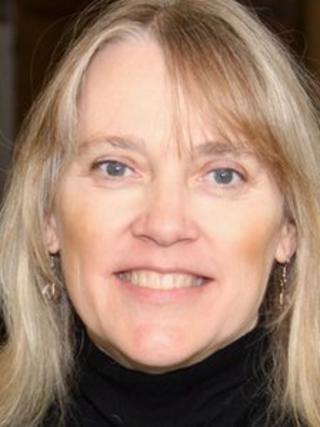 A university of Dundee professor has been honoured by a US organisation in recognition of her work to ensure older and disabled people can access modern technology.
Vicki Hanson, professor of inclusive technologies, has been named one of this year's Women of Vision by the Anita Borg Institute.
The awards honour women contributing to significant development in technology.
Prof Hanson has been honoured in the social impact category.
She has been working on issues of inclusion for older and disabled people throughout her career, first as a postdoctoral fellow at the Salk Institute for Biological Studies in the US.
Inclusion vital
Prof Hanson said: "I am very grateful to have received this distinguished honour and would like to thank the Anita Borg Institute for recognising my work in this field.
"At a time when we continue to see great advances in digital technology which are having a great social impact, I think it is vitally important that we ensure older and disabled users are able to share in the many benefits these can bring."
The awards will be presented at a Women of Vision banquet in California on 9 May.
Winners were chosen for their significant contributions to technology innovation and dedication to making positive changes to the way technology serves society.
The non-profit Anita Borg Institute focuses on the advancement of women in computer science and engineering.