'Dramatic reduction' in Dundee crime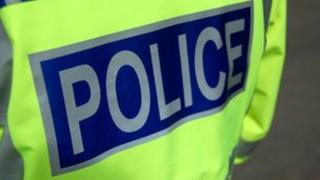 A "dramatic reduction" in the number of crimes of violence and indecency, including rape, has been recorded by a city's police force.
Police in Dundee say there were 88 fewer crimes of violence between April and January, a drop of 37%, as well as 10% fewer robberies.
Crimes of indecency such as rape, attempted rape and indecent assault were down from 196 to 166.
That was a reduction of around 15% compared with the previous period.
Data from Tayside Police also shows 320 fewer reported acts of vandalism.
The latest figures come less than two weeks before the Tayside force is disbanded and becomes part of the new nationwide Police Service of Scotland.
The detection rate for violent crime was 80.9%, robbery 73.6% and vandalism 29%, which the force said are all on or above target.
'Welcome reduction'
However, a significant rise in housebreaking was recorded - up 27%, or 88 more cases - compared with the previous period.
At the turn of the year, a spike in housebreaking in the city was experienced, caused by a small number of people who have since been "taken off the streets", according to police.
Ch Insp Shaun McKillop said: "We welcome the reduction in crime in the city.
"Indeed, there was a 5% reduction in recorded crime, that's 324 fewer crimes, in Dundee last year.
"It is encouraging when those reductions are supported by detection rates that are either on or above target.
"But it is important to stress that it isn't about how the figures look on paper, it is the fact that they represent fewer people suffering because of the violence of others, fewer people being terrified when they fall victim to robbery.
"It also highlights that people and communities have not suffered the hurt caused by wanton acts of vandalism to the same degree."