Pilot injured after microlight crash at Balado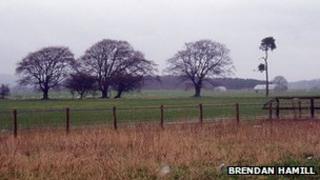 A 50-year-old pilot has been airlifted to hospital after his microlight crashed during take-off from a Scottish airfield.
Police said officers were called to the scene at Balado near Kinross by the Scottish Ambulance Service at 13:25.
The man was taken by air ambulance to Ninewells Hospital in Dundee.
A Police Scotland spokesman added: "The male suffered a degree of injuries and required to be airlifted to hospital."
His injuries were understood not to be life-threatening.
Balado airfield is the location for the annual T in the Park music festival.