More than 5,000 people apply for 350 Asda jobs in Dundee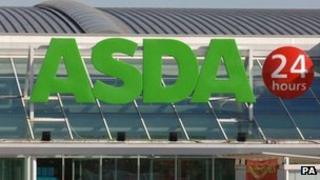 More than 5,000 people have applied for 350 jobs at a newly built supermarket in Dundee.
The Asda store is set to open in July and the number of applicants has surprised the chain.
The company already has three stores in the city, employing more than 1,000 people.
The jobs rush comes as unemployment in Scotland fell by 6,000 between February and April, according to Office for National Statistics (ONS) data.
Manager of the new store, Graham Nelson, said: "We were surprised at the response, I don't think we expected anything like the number of applications we received but we've been really encouraged to see so many people wanting to work at their local Asda store."
He added: "We're really proud and excited to be opening our new store and creating so many jobs in the area."
In comparison, the number of applicants for a recently built store in Inverness reached 3,000 with 290 posts to fill, the company said.