Mary Lily Walker: Dundee remembers 'forgotten visionary' of social reform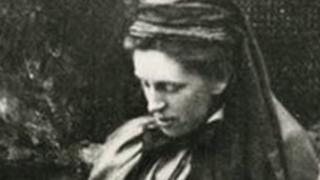 The life of social reformer Mary Lily Walker is to be examined with the release of a new book and a series of events examining her legacy.
This year marks the 100th anniversary of her death.
Walker helped introduce social and healthcare reform throughout late-Victorian Dundee.
The four-day celebration, which begins on Thursday, will aim to restore her place in the history of social reform.
Eddie Small is the author of the book Mary Lily Walker: Forgotten Visionary of Dundee, which will be launched at the conference.
He said: "Her energy and achievements, against so many odds, were amazing, yet her natural modesty allowed her to slip from mind.
"I resolved to do all I could do reverse this."
Mr Small said it was the story of "a legacy which still survives 100 years after her untimely death, and has been too long in the telling".
Walker was the first person to gather evidence on housing and the health of women working in Dundee's jute factories.
At the time, one in five babies born in the city died before their first birthday.
She also laid down many of the priorities which are still adopted by the contemporary early-years movement, which recognises that the first three years of a child's life are crucial for his or her development.
The community centre that she established, Grey Lodge Settlement, still serves families in Dundee, and the city's emergency housing centre is named after Walker.
Infant mortality
The centenary celebrations have been organised by Dr Suzanne Zeedyk, an expert in early-years development.
She said: "If we are not looking after the needs of children then we are not looking after our own needs.
"One hundred years after her death, we are still addressing the same issues she was tackling - infant mortality, breastfeeding, poverty, school meals, housing, employment conditions, maternal health.
"I don't want us to have to have the same campaigns in another 100 years' time.
"I would like us to take the lessons that Mary Lily Walker's efforts teach us, and solve these problems now."
Dr Zeedyk added: "For me, Mary Lily Walker's story is not a historic one.
"Her vision is very much living and breathing with us today."
The celebration will include an event to discuss ways to help today's low income families, incorporating some of her ideas.