River Tay search after reports of body in water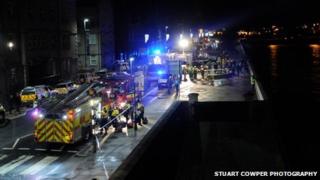 Emergency services are searching the River Tay after a body was reportedly seen in the river on Sunday.
An investigation was launched at 17.00 after two members of the public called the police to report seeing a body in the Perth river.
A joint emergency service search was carried out until 21.30.
Police Scotland said the search was due to resume on Monday morning.