Andy Murray to become freeman of Stirling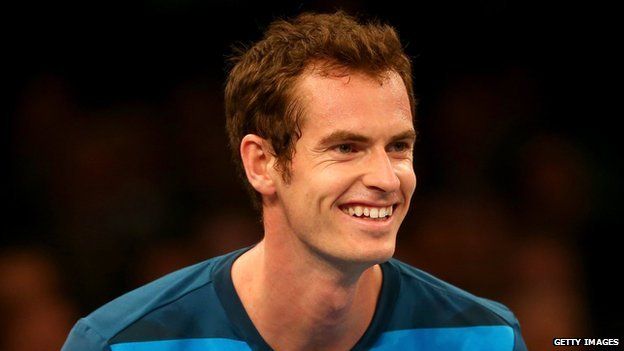 Andy Murray is to be given the freedom of the city of Stirling at a ceremony at his old high school.
Stirling Council will hold a special meeting at Dunblane High School on 23 April to honour the Wimbledon champion.
He is only the third person to receive the title since Stirling was awarded city status in 2002.
Murray, 26, who has just opened a luxury hotel in the area, said it was "an honour" to become a freeman of the city.
The local authority had been planning to honour the "local hero" even before he became the first Briton to win Wimbledon in 77 years last summer.
The council had lined him up to become a freeman after his success at the London 2012 Olympics and his first grand slam win in the US Open later that year, but were unable to find a suitable date due to his heavy training and competition schedule.
Only two individuals have previously been awarded the freedom of the city - World War Two veteran and Stirling councillor Colonel Frank Saunders, who died last year aged 106, and Jamaican-born cricketer Irwin Iffla.
Murray said he was "really looking forward" to visiting Stirling and his old school.
He added: "I don't get up to Scotland as much as I'd like due to my schedule, but it's an honour to receive the freedom of the city and I can't wait to see everyone."
Stirling Provost Mike Robbins said: "Andy is a local hero who has achieved sporting excellence at an international level - he's a great role model for our young people and we are very much looking forward to honouring him."
Freedom of the city is the greatest honour that the council can confer.
Under historic rules, all freemen and free women were entitled to march through the city with "drums beating, colours flying and bayonets fixed".
Some members of the public will have the chance to attend the ceremony.
Stirling council is holding a ballot for tickets to the event.
Related Internet Links
The BBC is not responsible for the content of external sites.