'Improvement needed' in NHS Tayside mental health care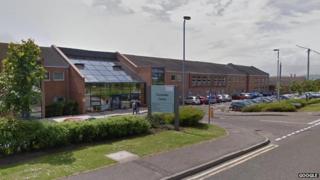 A watchdog has called for improvement after a review of mental health services at NHS Tayside.
The Healthcare Improvement Scotland review was initiated after anonymous complaints from members of the public.
More than 50 staff and 20 patients were interviewed, and a total of 20 recommendations were made for NHS Tayside to improve its performance.
The health board has already taken steps to implement many of the recommendations.
Concerns were raised in two anonymous calls to the NHS Scotland national confidential alert line in April and December 2013.
The principle areas investigated were concerns over a lack of beds and staff at the Carseview Centre in Dundee, high sick leave due to stress among the service's crisis team, patients being released into the community when they still required hospitalisation, and internal concerns not being acted on.
The review team interviewed senior management, facility staff and community workers, the mental health crisis team, and conducted a focus group with patients and carers.
'Significant understaffing'
They concluded that while Carseview was "certainly busy", occupancy levels were "not exceptional".
However a "shortfall" in nursing provision was noted, with a "significant level of understaffing" in wards at the centre, with a large fall in staff between 2010 and 2013.
In total, 20 recommendations were made, including reviews of staffing levels, access to beds, the use of data and the role of the crisis team.
The review team also said the health board should "actively encourage a culture where all staff, patients and carers can openly discuss issues and concerns".
The report noted that mental health services in NHS Tayside had to make savings of £4.6m between 2011 and the current financial year.
Dr Alastair Cook, chairman of the review team, said the "comprehensive" investigation would be followed up in future to make sure improvements were carried through.
He also acknowledged the steps taken in recent months by NHS Tayside to strengthen its mental health service and the further work already under way.