Children win £450,000 from salon fire killer father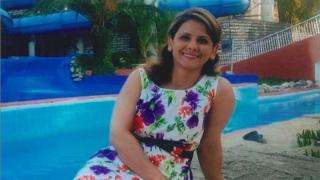 The children of a man who burned his ex-wife to death with petrol have successfully sued him for £450,000.
Ahmad Yazdanparast was jailed for life last month for murdering Ahdieh Khayatzadeh in Stirling in October last year.
The couple's daughters, Gloria and Glara, both 21, raised an action at the Court of Session for £150,000 for each of them and their 13-year-old brother.
A judge ruled in favour of the children in Yazdanparast's absence.
All three children said they had suffered distress and anxiety in contemplation of their mother's suffering, in addition to loss of society.
Yazdanparast, 61, was jailed for a minimum of 19 years last month after he was found guilty of dousing Ms Khayatzadeh in petrol and burning her to death in the Venus Hair and Beauty salon in Stirling.
He launched an appeal against his conviction and sentence earlier this month.