Improved inspection scores at Monroe House hospital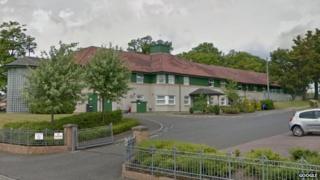 A private care hospital in Dundee has been awarded improved marks after an inspection by health watchdogs.
Healthcare Improvement Scotland had twice previously given Monroe House "weak" ratings, but found improvements had been made "in a number of areas".
Several recommendations for further work were made.
Five members of staff were suspended from the hospital last year during an investigation into inappropriate behaviour.
Monroe House, which has recently had a change of management, is a psychiatric hospital for adults with learning disabilities and challenging behaviour.
Chief inspector Susan Brimelow said further work still needed to be done to "ensure service users are treated with dignity and respect", but on the whole wrote a positive report.
'Clean and tidy'
She said: "During this inspection we saw evidence that improvements have been made in a number of areas since our last visit.
"We found systems and processes in place to assess the quality of care being delivered and saw good staff recruitment practices in place.
"Most areas of the hospital were clean and tidy, and we saw evidence of service user involvement in a recent hospital refurbishment programme."
She added: "However, further improvements are needed to ensure policies in place to ensure service users are treated with dignity and respect are implemented further.
"Monroe House must also ensure that care plans are reviewed regularly."
A total of four recommendations and no requirements for further improvements were made, with further inspections to be carried out to check on progress.