Killer William Kean has money frozen by his victim's son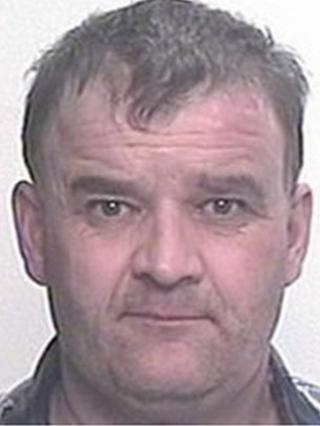 A son who is suing his mother's killer has secured an order to freeze thousands of pounds of his assets.
David Methven is seeking £160,000 compensation after William Kean murdered his 80-year-old mother Jenny in Forteviot, Perthshire.
The Court of Session in Edinburgh has agreed to freeze £13,000 which Kean, serving life for the 2012 murder, received in a divorce settlement.
A full hearing into the damages claim will be heard later this year.
Kean's murder trial heard how Mr Methven discovered his mother's body slumped in a chair with a blood-stained towel over her head.
She had been hit over the head at least 11 times with such ferocity that her skull was fractured from one side to the other.
Prosecutors described the murder as "savage and brutal" and said that Mr Methven had lost his only living relative.
The damages claim suggests Mrs Methven had tried to defend herself with her arms during the assault and suffered before her death.
Damages are being sought for the distress and anxiety Mr Methven endured contemplating how his mother suffered.
Mr Methven, of Dunning, is also seeking compensation for the grief and sorrow suffered and the loss of his mother's society.
Kean denies the killing and has launched an appeal against his sentence and conviction.