Police appeal to identify Montrose memory-loss man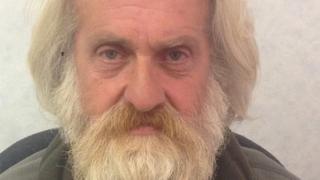 Police have appealed for help identifying a mystery man found wandering the streets of Montrose in the early hours.
The unidentified man, who has no memory of his name or where he is from, was found in the town at about 03:00 on 29 August.
He is elderly, with shoulder-length grey hair and a long beard, and speaks with a West Midlands accent.
He is currently being cared for at a Tayside hospital.
Despite extensive police inquiries, they have been unable to identify him and have appealed for anyone who may have information about him to come forward.