Perth trucker extradited to Belgium over drugs charges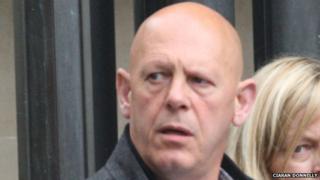 A Scottish lorry driver has been extradited to Belgium for trial on drugs charges.
Raymond Urquhart, of Perth, was arrested by Scottish police in March over his alleged involvement in moving cocaine and MDMA across international borders.
Lawyers acting for Urquhart had argued that extradition would breach his human rights.
It is understood the 51-year-old was taken to Belgium on Monday.
Urquhart was detained in March by Scottish detectives executing a European Arrest Warrant issued by Belgian police.
An initial hearing that month heard how European police suspected a telephone conversation between Urquhart and an unnamed Belgian man related to a large consignment of MDMA later seized in the Netherlands.
Urquhart's defence team argued at a further hearing in May that he acts as a carer for his elderly mother and partner, both of whom have health problems, and as such deporting him would breach his right to a family life.