Ghanaians compete for Dundee University scholarship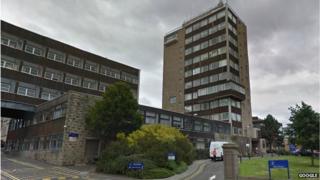 Students in Ghana are competing in a radio contest styled on The Apprentice to win a place at Dundee University.
The Scholarship is a six-week educational competition broadcast right across West Africa.
The winner will land a postgraduate scholarship for an Energy Studies-related course in Scotland, including return flights and residential, living and learning materials allowances.
Eight candidates will be whittled down to one through weekly "evictions".
Each hour-long instalment of the programme, broadcast live in a prime-time slot on a Saturday night, features quizzes, aptitude tests and debates designed to test the knowledge and resolve of the university graduates competing.
Listeners send in the name of their favourite candidate by text message and judges are on hand to assess each candidate's performance.
'Exceptional applications'
The first episode of the contest challenged the contestants to deliver a presentation on whether the International Monetary Fund bailout was the correct decision in tackling Ghana's economic crisis.
Ian Ball, dean of the university's graduate school of natural resources law, policy and management, said the programme was a "fantastic new initiative".
He said: "The quality of individuals applying is exceptional with all candidates having to possess a first class degree before they are eligible for selection.
"We look forward to the winner joining us here in January."
The Scholarship 2014 contestants are Janet Amanor, Dominic Agbesi Mensah, Joseph Nii Tettey Ashong, Richmond Ansah, Julius Akpesey, Priscilla Dziedzorm Ayebi, Charles Senyah and Joel Tetteh Zutah.
The initiative is a joint collaboration by Accra-based radio station Joy FM and educational consultancy firm Go Study Abroad.