Police search for suit-wearing Bash Street flasher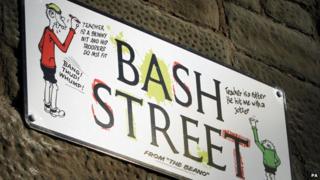 Police are searching for a man wearing a suit who indecently exposed himself in Dundee city centre.
The incident was reported to have happened in Bash Street, off West Marketgait, at about 10:30 on Tuesday.
The suspect is described as between 35 and 45 years old, about 6ft 2in tall, with a slim build and short dark hair. He was wearing a black suit with a white shirt, but his appearance was described as "untidy".
Officers have appealed for witnesses.
Bash Street was named earlier this year in honour of the Bash Street Kids - characters from the Beano comic which is published in Dundee.