Public buildings to be wi-fi hotspots in Scottish cities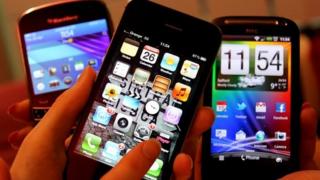 Public buildings in Perth, Aberdeen and Edinburgh are to become free wi-fi hotspots as part of a £150m investment programme.
About 75 locations in the cities will be among 1,000 in the UK that will offer free wireless internet connections to the public.
The UK government is investing £150m in improving connectivity and the digital capability of cities.
All of the hotspots should be operational by March 2015.
A similar scheme was rolled out in Glasgow by the city council earlier this year.
Buildings set to offer free wi-fi in Edinburgh include the National Museum of Scotland, the Scottish National Gallery, the National Gallery of Modern Art and the Royal Botanic Gardens.
Marischal College and a range of community centres and libraries in Aberdeen are to be connected, while the Perth Museum and Art Gallery, Fergusson Gallery and the AK Bell Library are on the list for Perth.
Some of the hotspots have already gone live and the others are set to be completed across the next five months.
Scottish secretary Alistair Carmichael said Scotland was "at the heart of the UK's digital transformation".
He added: "wi-fi is a prime example of cutting edge technology that has increasingly become an essential part of everyday life.
"Today's announcement brings this transformation into the heart of Scottish cities and some of the country's most recognisable locations."